Become a character in Beth's story
---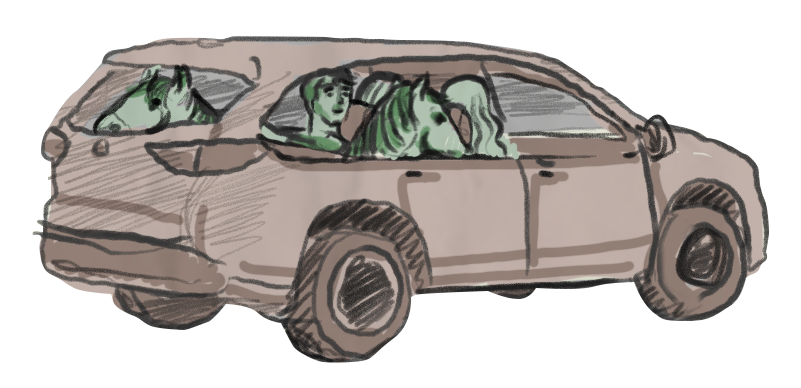 ---
Thank you to everyone who participated!
THE ADVENTURE IS OVER (FOR NOW). ALL DONATIONS FROM THIS POINT WILL BE APPLIED TOWARDS THE PUBLICATION OF O MUSE! MAGAZINE.
You can also support Beth and Morgan by purchasing their books, art, and music.
---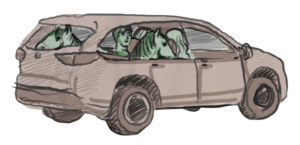 There are so many classic forms of expression making comebacks right now. Stylish beards. Hand-written letters. Leg warmers. Serial fiction, written with the intention of gaining the reader's subscription to the periodical in order to find out what happens next. The latter of these is what I'm aiming to do for this brand-new quarterly magazine O Muse! The end result will be a slew of rather ridiculous episodes that I will eventually turn into a book.
But this is just the beginning. As O Muse! is on the lookout for patrons, I'll be weaving elements into the story arc on the fly. This is because I'm giving you a chance to become part of the saga!
So check out the pilot chapter, support a new creative collective if you can, and I hope to see you on this absurd adventure!
By the way, I was lying about the leg warmers. Doesn't the future look even brighter now?
Join Luna and Danzi on their adventure. This is a limited time offer.
Donation Levels:
$25 USD: Your name in the acknowledgements of the finished book.
$100 USD: Your name (or a friend's name, pet's name, whatever) mentioned in a story.
$250 USD: You or a loved one can be a character for the remaining duration of the saga. Alternatively, I can depict your least favorite person meeting an untimely, whimsical demise (although in this case I can only use either a name or a description—but not both—to avoid defamation of character complications).