Fiber Roots
---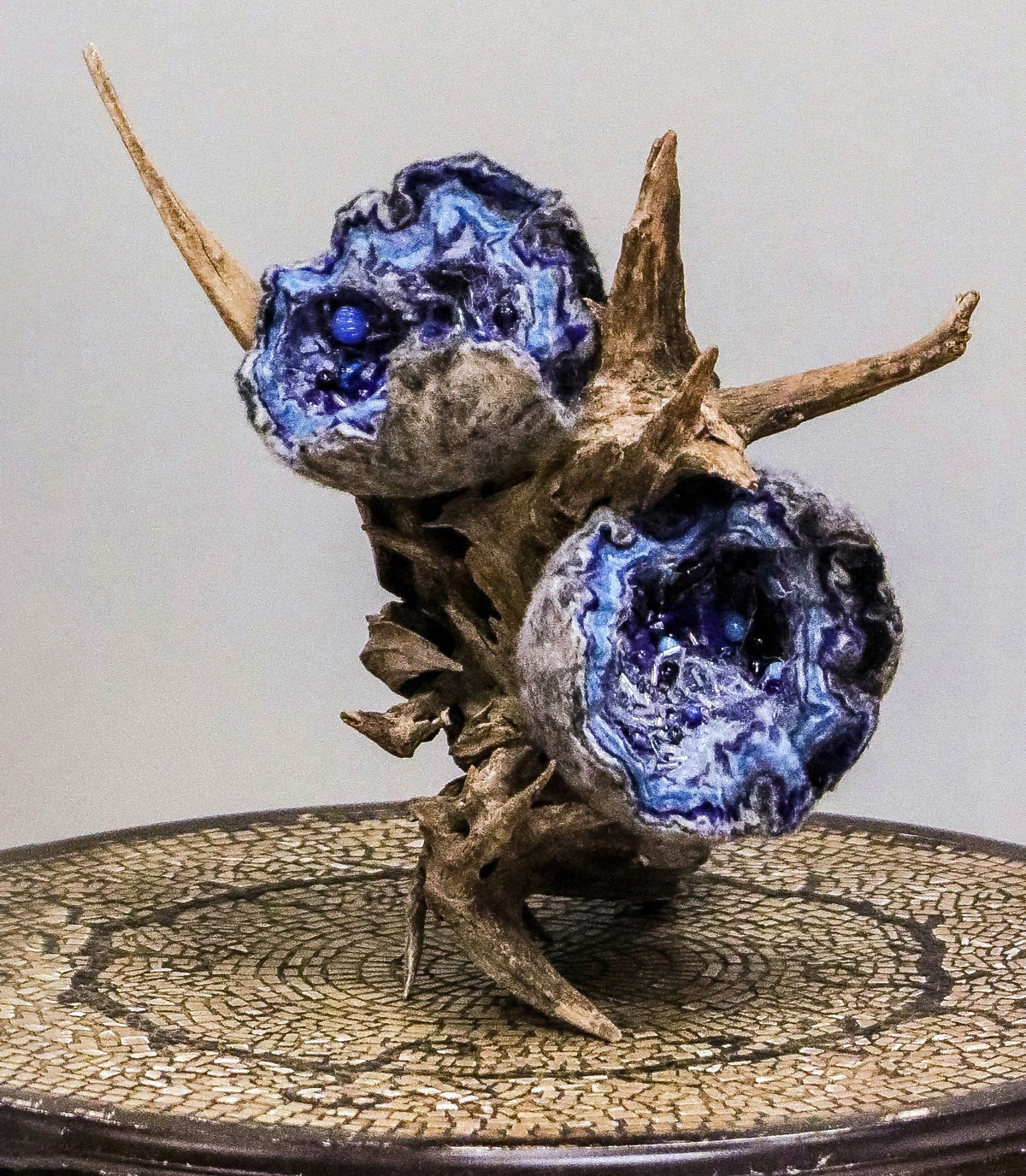 ---
A whole felted geode with beads on the interior surface which appears to be split by the cedar root growing through it. 18″x14″x14″.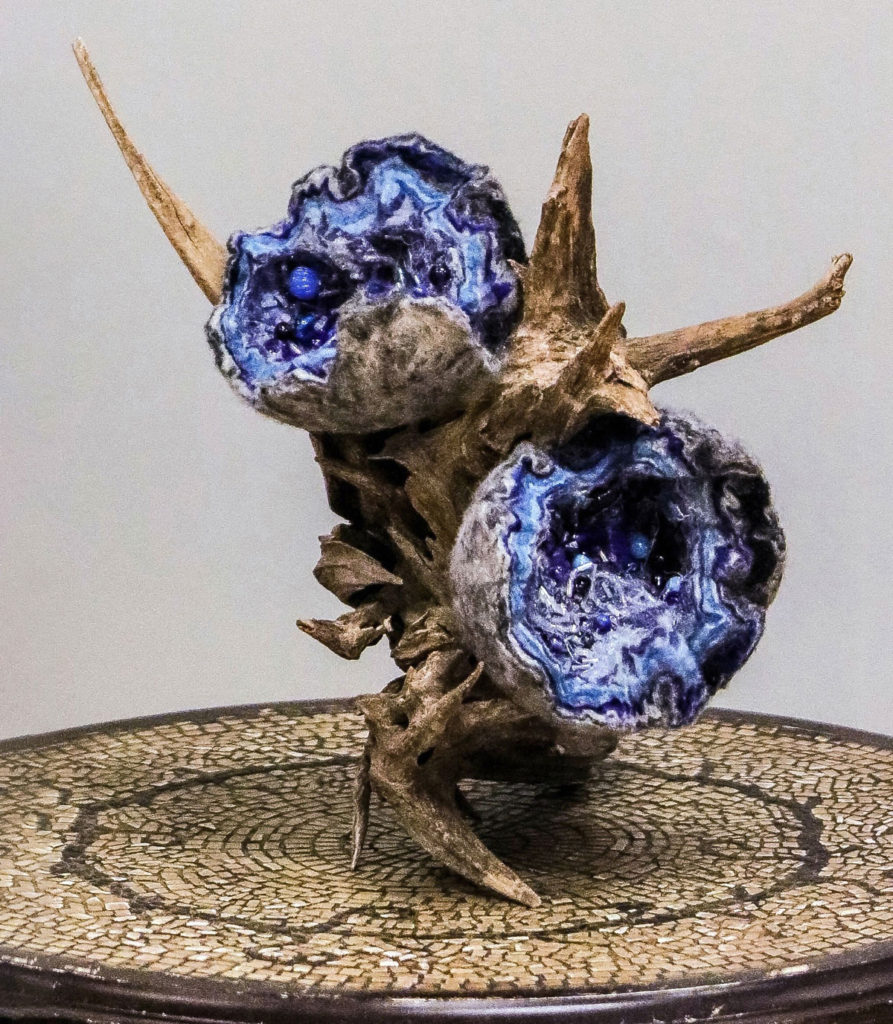 ---
"Pink Geode" Needle/wet felted 8″x4″x5″ with beads on the interior surface.
---
"Blue Geode" Needle/wet felted with beads on the interior surface.
Winner of both "Best of Members Exhibit" and "Best of Conference" at the CHT 2021 biennial conference in San Antonio.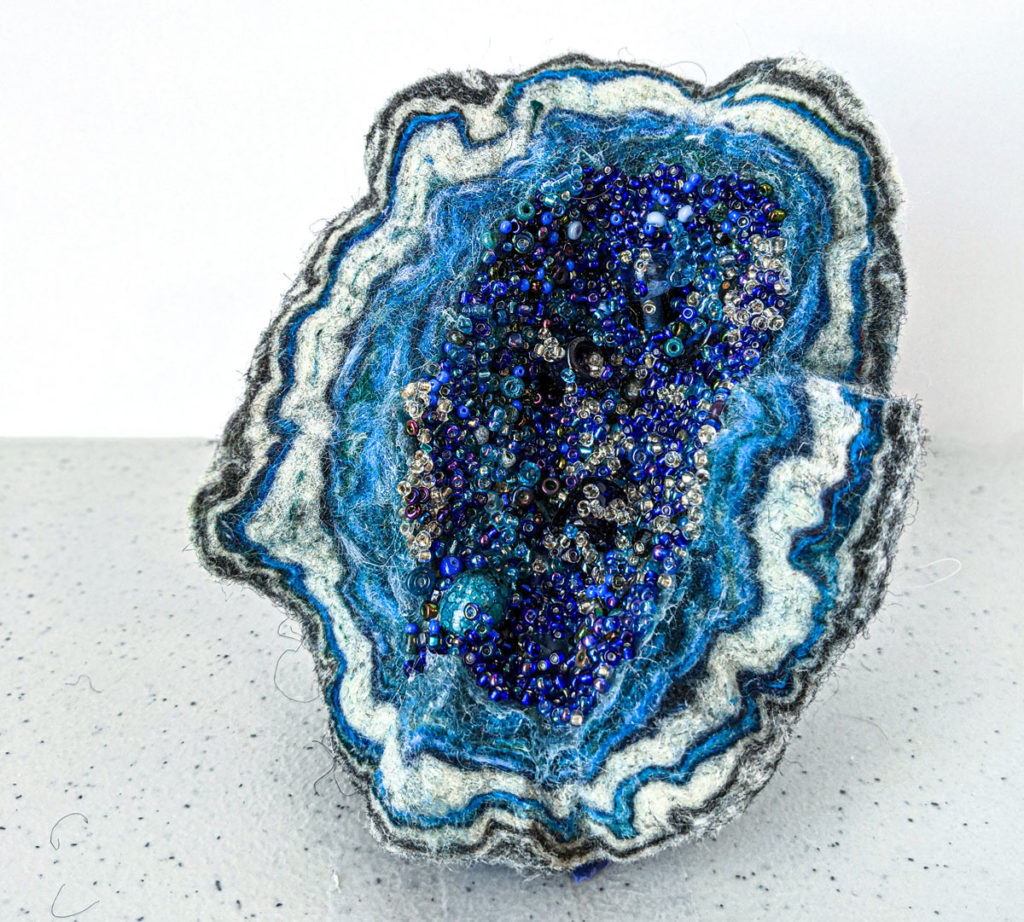 ---
"Waves on the Rocks" ~ 21″x23″ This tapestry is all about texture and movement.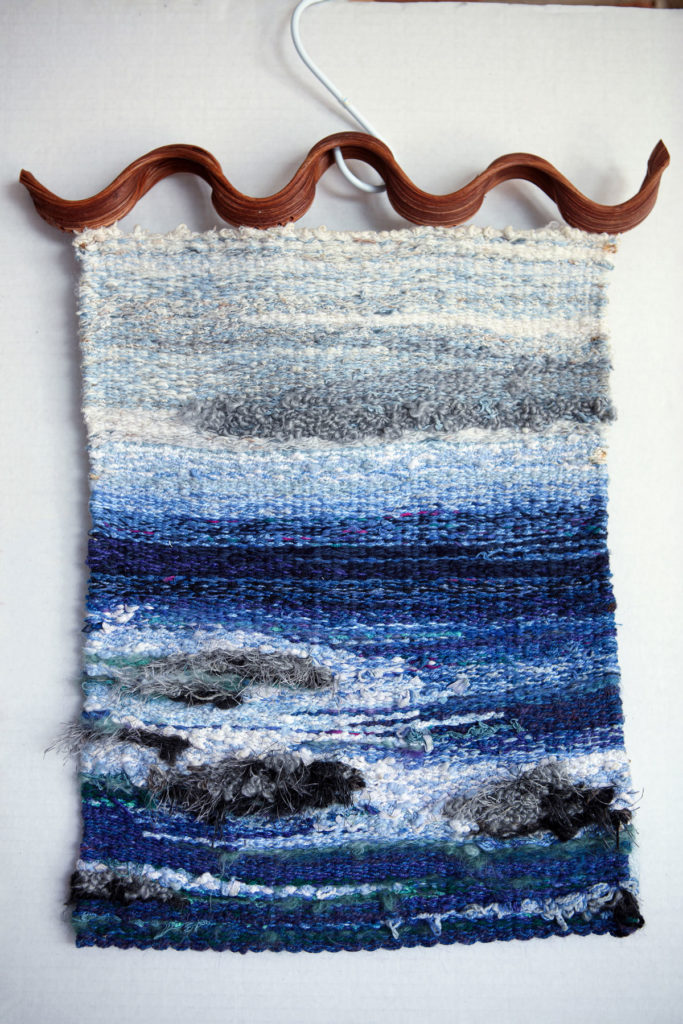 ---
"Spring"
This is the second of four commissioned pieces depicting the seasons. "Spring" is wildflowers in the Texas countryside. It is a traditional tapestry with supplementary warps for the tree trunk and embroidered flowers. 15″.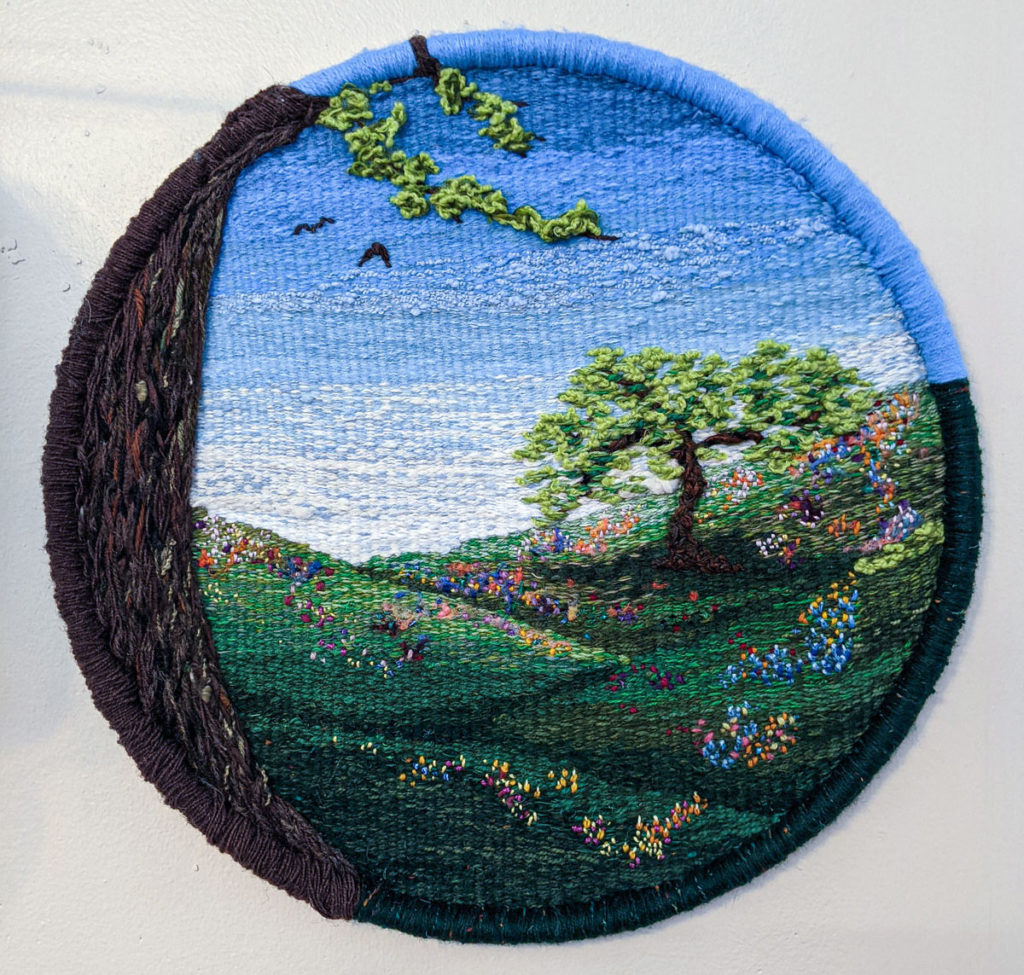 ---
"Water cycle"
Tapestry in 3 panels ~24″ x 9″ x 1.25″
The top panel is the sky, in traditional tapestry weave.
The center panel is the land as water flows down into the earth, in the wedge weave technique.
The bottom panel is the earth including an aquifer, again in the traditional tapestry weave.

---
Helen Dewolf was born in Quebec, Canada, grew up in Ontario and moved to Texas for graduate school. She has been involved in fiber arts since 1975. After 32 years at Texas A&M University she has returned to her roots as a full-time tapestry, fiber and mixed media artist. She is a member of INTERSECTIONS Textile Learning Center & Gallery in Bryan, Texas where she teaches a variety of textile and fiber arts, does demonstrations for the public and sells her work. She works in a variety of techniques and mediums, including tapestry, felting and textile painting/dyeing.
INTERSECTIONS Textile Learning Center & Gallery
2116 S. College Ave, Bryan, TX
weavebrazos.org