Colour of My Dreams
---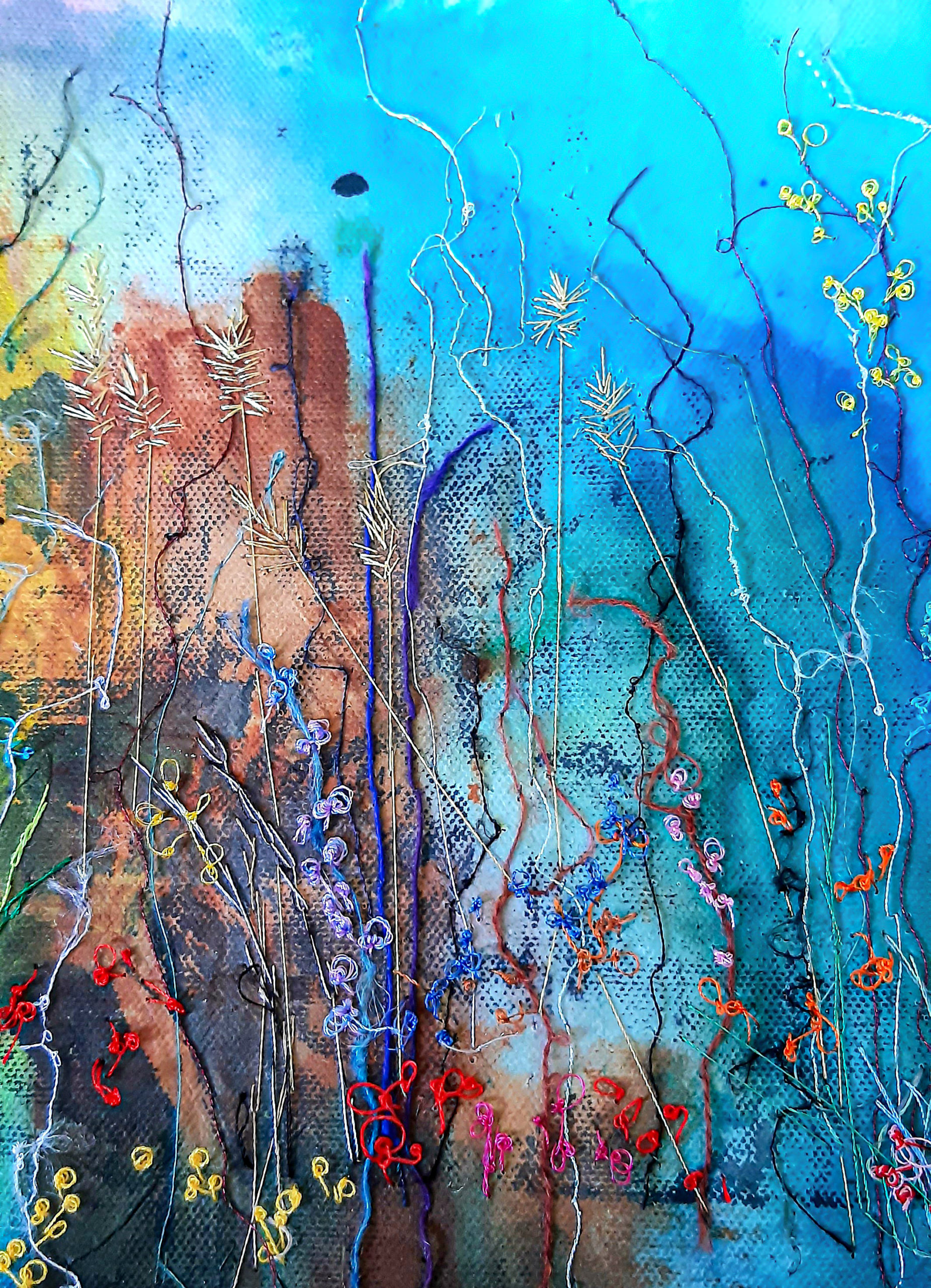 ---
Catherine Gray is a textile and fiber artist living in the North West of Ireland. 
Catherine creates colorful textiles inspired by her local landscapes working instinctively observing the connections between the layers of paint and fabric capturing the silent movement of nature through thread and stitch. She often uses reclaimed family fabrics. These materials are soft and worn, hold many hidden memories and have a voice of their own. Catherine allows her ideas to change as she paints, layers and manipulate these fibers letting the work evolve and take on its own story.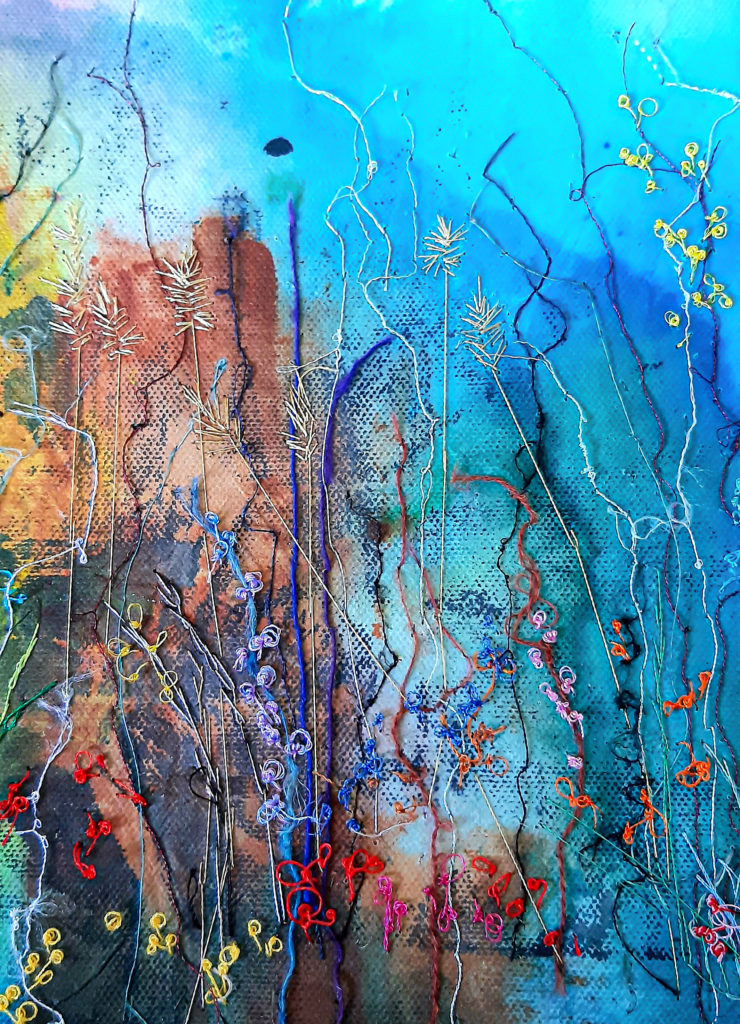 All pieces are created with Acrylic inks and paint on cotton, wool fabrics and fragile papers. Free motion stitching and hand stitched with cotton, linen, silk and hand dyed Irish yarn.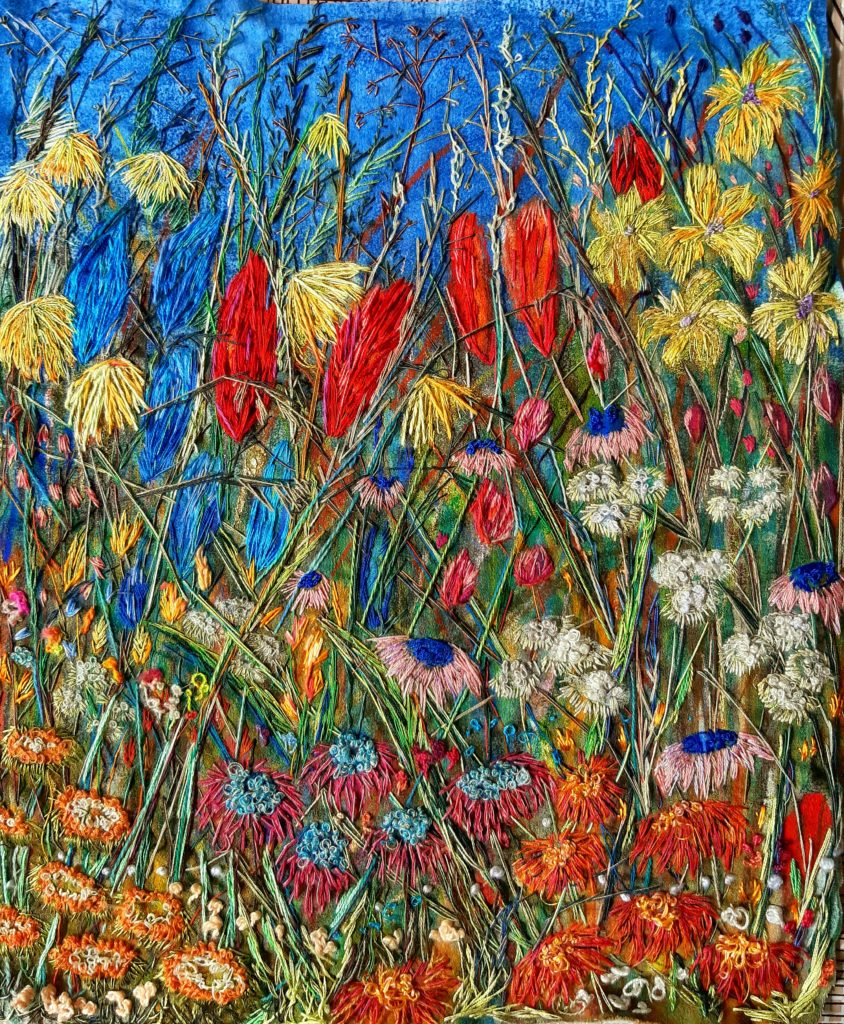 Dathanna m'Aislingi
Colour of My Dreams
"My technique involves layering fabric, yarn, thread, and paper onto a wool background. This may then be painted, printed and embellished with a needle felting machine and free machine stitching. I build up layers of colour and texture by twisting, slashing and fraying the fabric.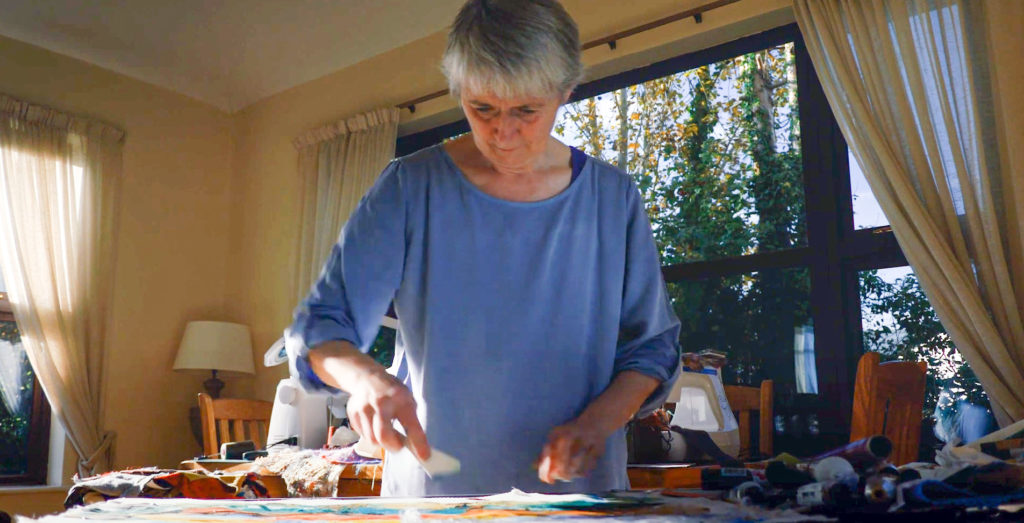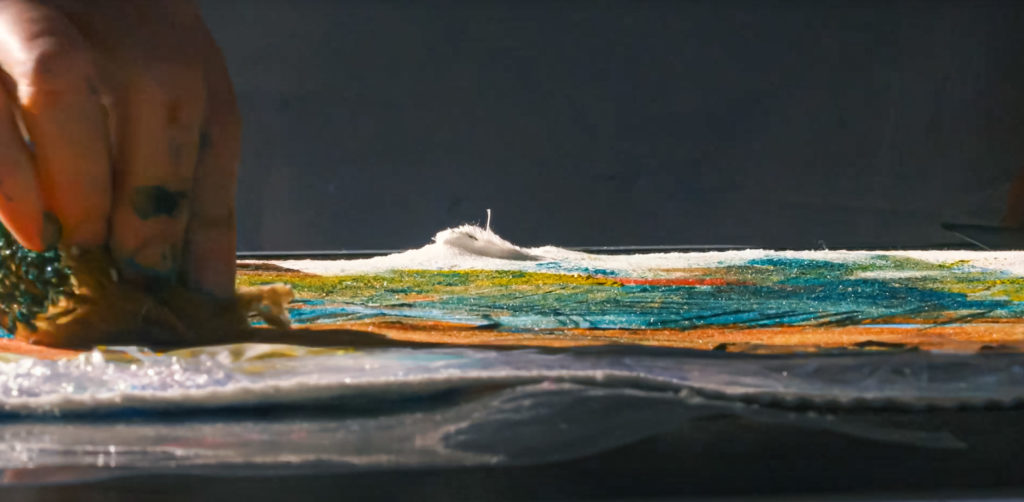 The fabric is then cut up, collaged together and burned with a heat gun to expose the layers underneath. It is finished off by hand stitching with threads that vary in thickness creating more texture."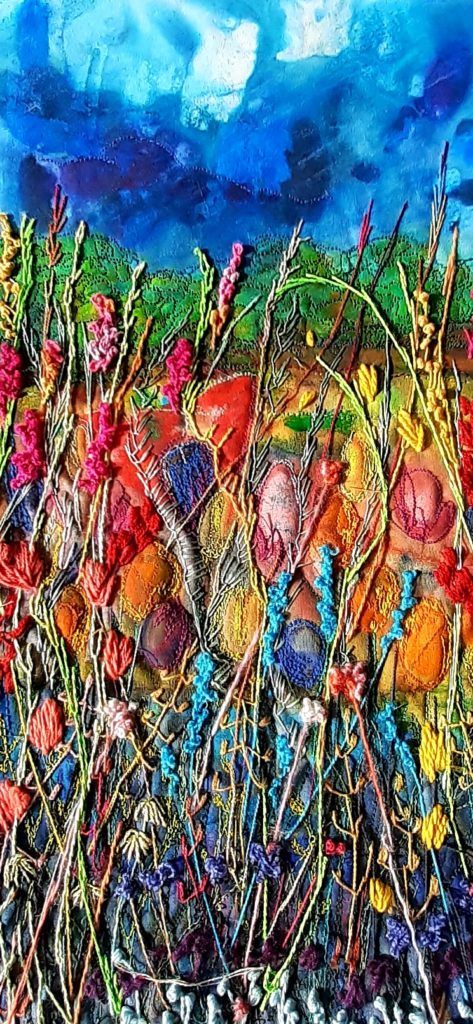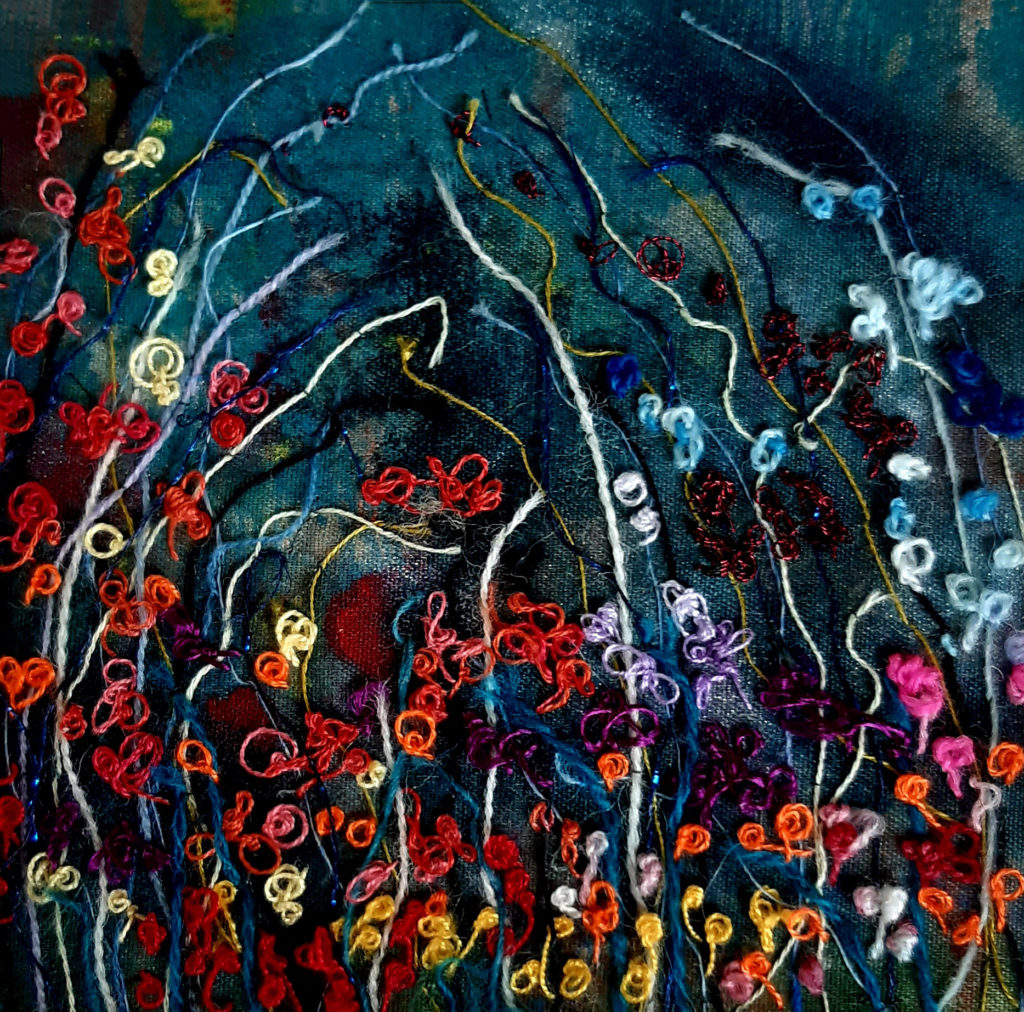 ---
---