The Lumberjack
---
---
THE LUMBERJACK started as a song written by Beau Gray and performed by his fiddle rock band, Lexington Field. They originally recorded the song for their 2018 album, Dreamers. Inspired by his two sons, Oliver and Charlie, and his wife, Amy, Beau was determined to turn his song, "The Lumberjack" into a children's book.

So the band headed into Clarity Recordings with Sean Tolley at the helm and recorded a new fiddle rock version of the song, along with a new acoustic version that would go along with a children's book. Beau's friend Anna Lee Fleming of the San Diego Celtic folk band, Finnegan Blue, came into the studio and sang beautiful harmony vocals throughout both versions of the song.

Artist Morgan Wagner previously worked with Amy, so they asked her to bring The Lumberjack to life.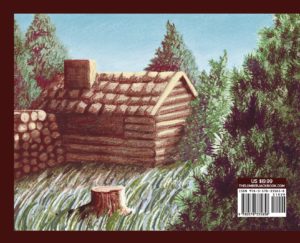 ACOUSTIC VERSION:
ROCK VERSION:
This is a story about a grizzly lumberjack who lives in solitude on top of No Man's Hill. A major storm leaves the town below in shambles. The lumberjack gathers all the logs he has chopped down, and helps his neighbors rebuild their homes. It's like Paul Bunyan meets the Grinch.

The Lumberjack is a delightful and unique story that both children and adults will enjoy. Creative, thoughtful & positive!
---
EVENT:
August 27, 2022 – San Diego, California
The New Children's Museum
There will be a reading, song performance by Lexington Field, book signing and a special art project designed around the book.
---
BUY THE BOOK on Amazon Barnes and Noble
BUY THE SONG on Amazon Music, Apple Music, Spotify

thelumberjackbook.com

www.lexingtonfield.com

MorganWagnerArt.com