Marley Maeve Surfboard Mosaics
---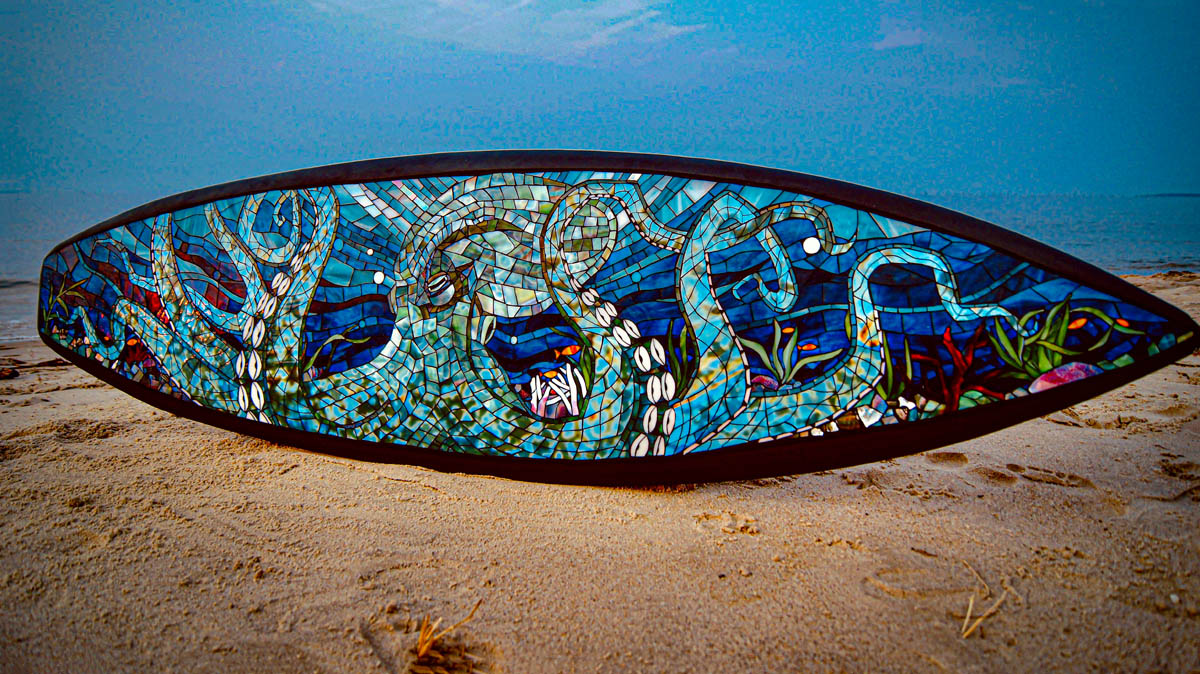 ---
Octo
Stained glass on a 6ft recycled surfboard.
---
FirstBoardEver
---
Shower mosaic is a functional piece of art. All the glass was hand cut and adhered with thin set mortar and grout. It's 10 feet tall and comes with a professional plumber for installation.
---
Photos by Ryan Waltz
www.facebook.com/marleymaevemosaics
---
Self-taught artist Shannon Barletta hails from Hyannis, Massachusetts, but now calls Virginia Beach her home. Primarily a stained-glass worker, she turned to mosaics in 2017. Influenced by her love of nature and the ocean, Shannon began creating to surfboard mosaics after a friend gave her a surfboard to paint. She is now up to five of these completed creations, and she continued to recycle old, damaged surf boards. Each piece of glass used to comprise these designs is hand cut. She continues to expand her horizons and is currently preparing to teach her craft at a local high school.