The Art of Remembrance
---
---
Tracy Conway worked as a stage hand and roadie until the pandemic hit. She reinvented herself making mausoleums, urns, planchettes and other tokens. Tracy L. Conway is a classically trained woodworker, a self-taught graphic designer, a writer, musician and jewelry maker. She started her woodworking journey in antique restoration, and then quickly progressed to making unusual wooden art in her studio. In 2005 she started creating a variety of vampire stakes, and an intricate, antique styled Vampire Hunting Kit. Her affinity for ancestor reverence, and delving into unusual historic lore led to the conception of Memento Mori Mausoleums. Here, she could marry the sentiments of Victorian Mourning with her love for traditional woodworking. She is also a poet and Spiritualist.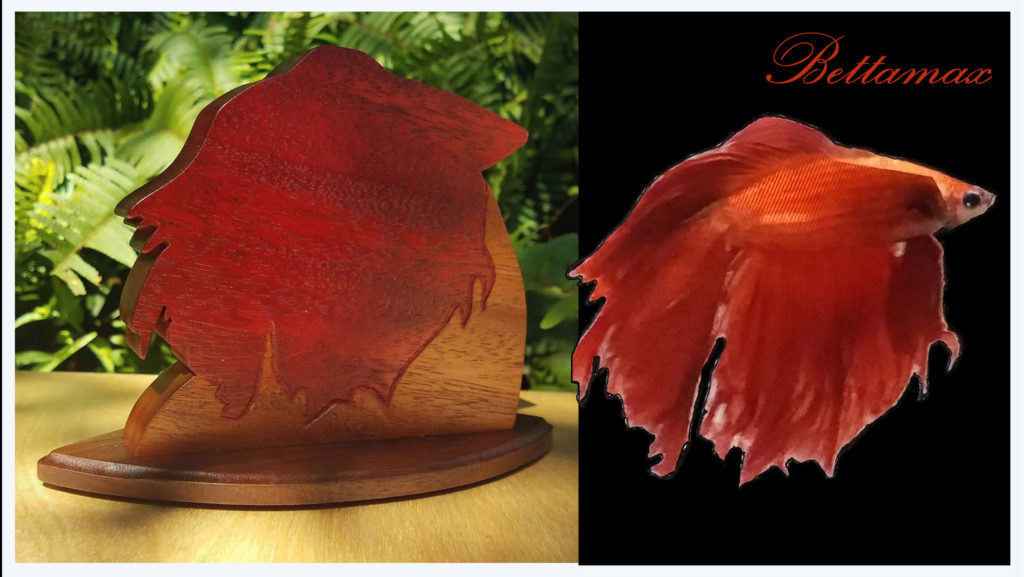 As a New Orleans native, I was inspired to design these Mausoleum style Cremation Urn Cabinets as a personal homage to my heritage, and also because of my deep reverence for those loved ones who have passed on. The very first cabinet, I built for myself. For many years I desired a permanent resting place for my cremated pets, and the ashes of a few beloved relatives. It gave me a great sense of accomplishment and pride to place them into something that honored their memory. This is a cabinet that may be passed down through the generations as a family heirloom.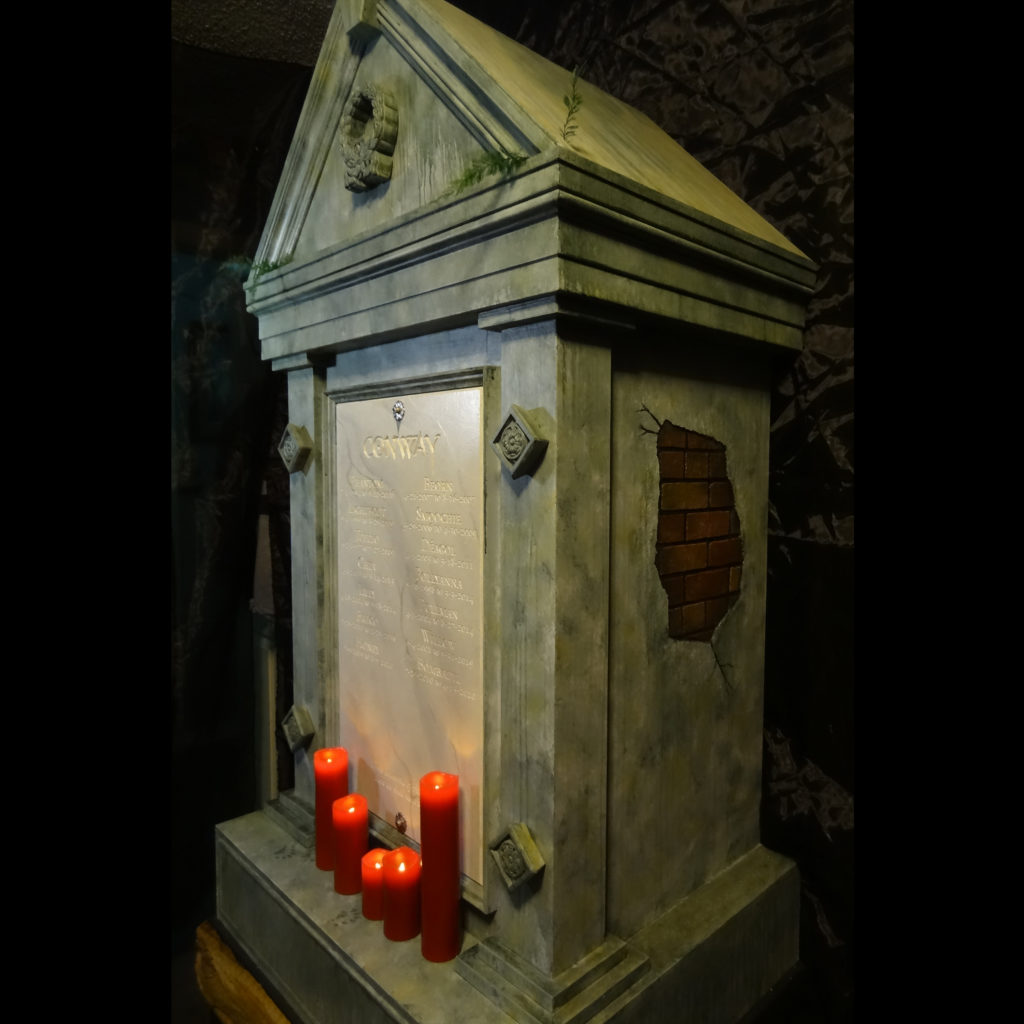 Mausoleum Cremation Urn Cabinet, complete with three secret compartments. Approximately 36 inches tall, they are intended for indoor use only. They may be affixed to a wall, placed onto a stand or any sturdy flat surface. The faux marble tombstone is attached with knurled brass screws featuring decorative brass rosettes. It is fully customizable and may be engraved with a family name, names, dates and an epitaph.