Did you say Puppets?
---
---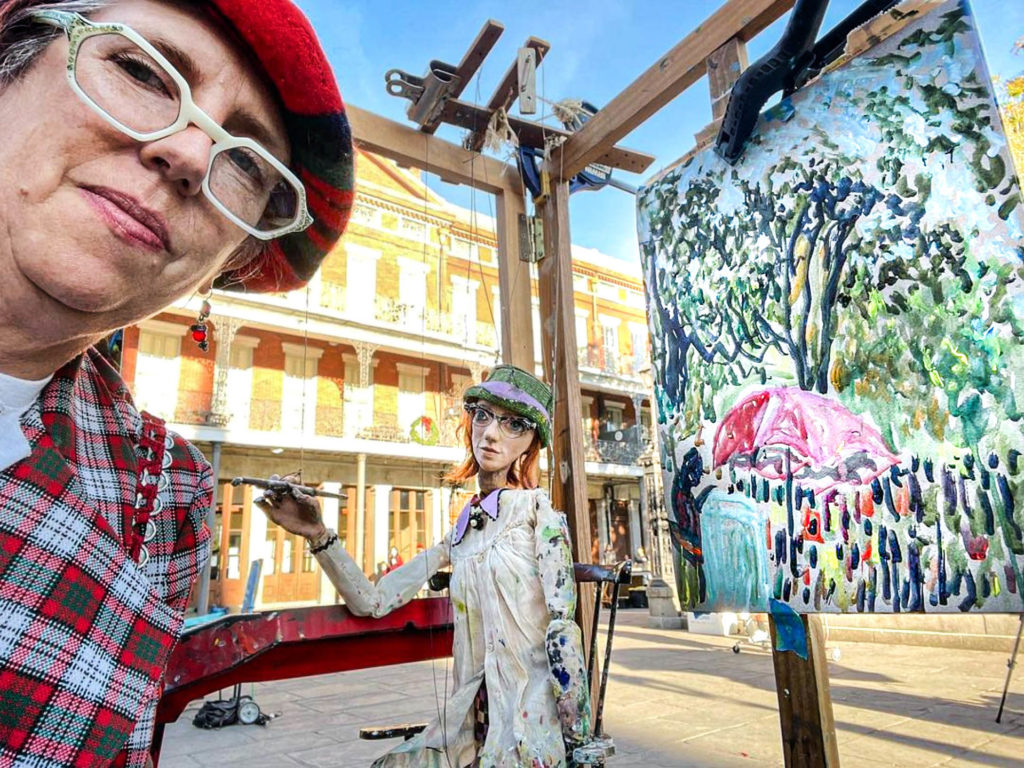 Sierra Camille's painting puppets are a unique arts entertainment based in New Orleans.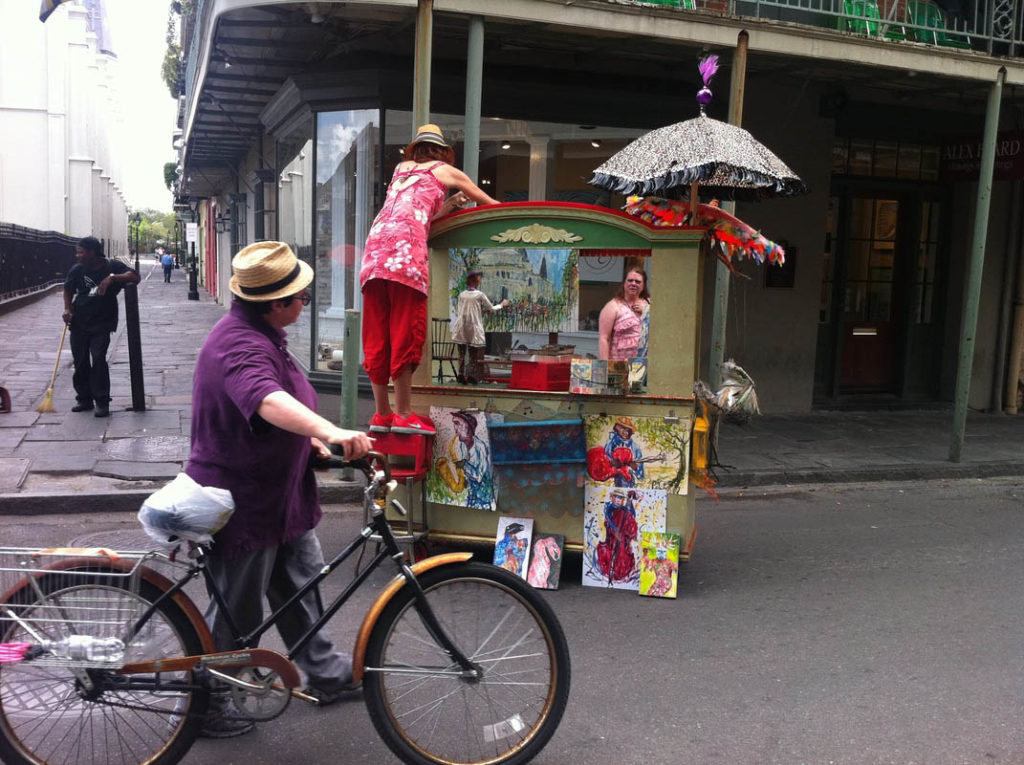 I made Mimi, my first painting marionette, modeled after myself. She was later followed by an abstract painting bird, a 12-foot giant painting puppet, and The Triplets of Sierra, who are life-sized tandem painters. I have repeatedly heard people say that they've never seen anyone else do what I do. What makes what I do unique isn't just that my puppets paint, but that they paint well.
My work with painting puppets is performance art that produces a lasting work of art. Over twenty years ago I figured out a way to combine my love for painting with my love for puppetry.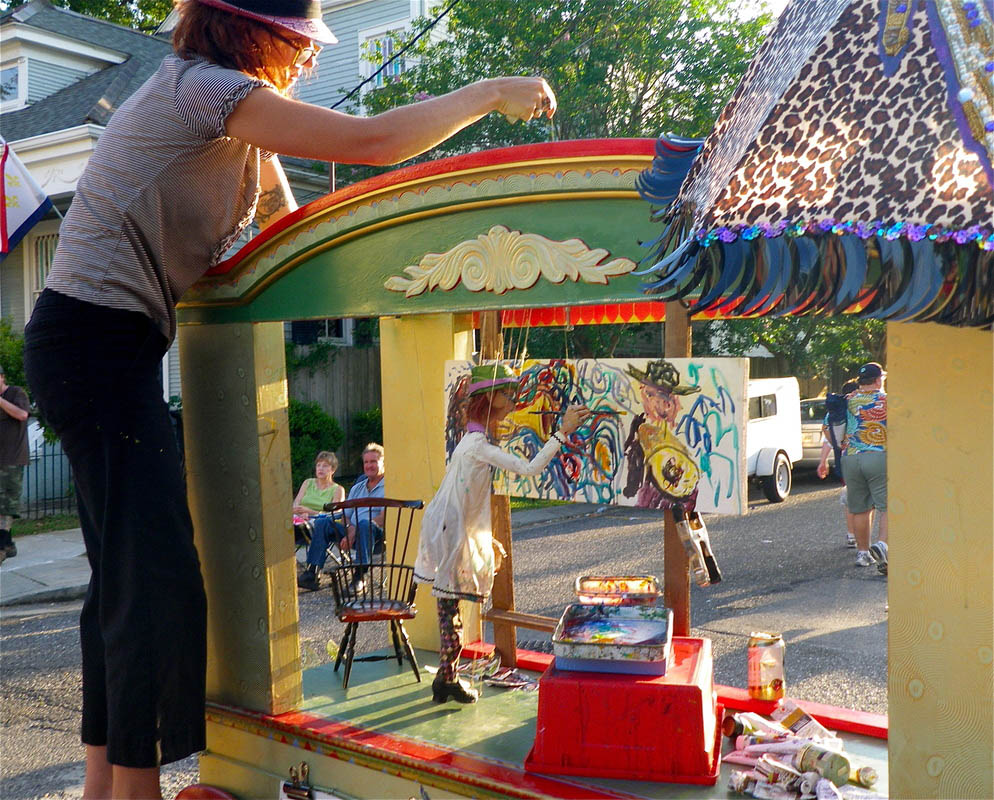 I have developed as a painter through them, because my method of working provides a different perspective and distance from the painting. When I paint with a puppet I feel freed from the controlling part of my mind.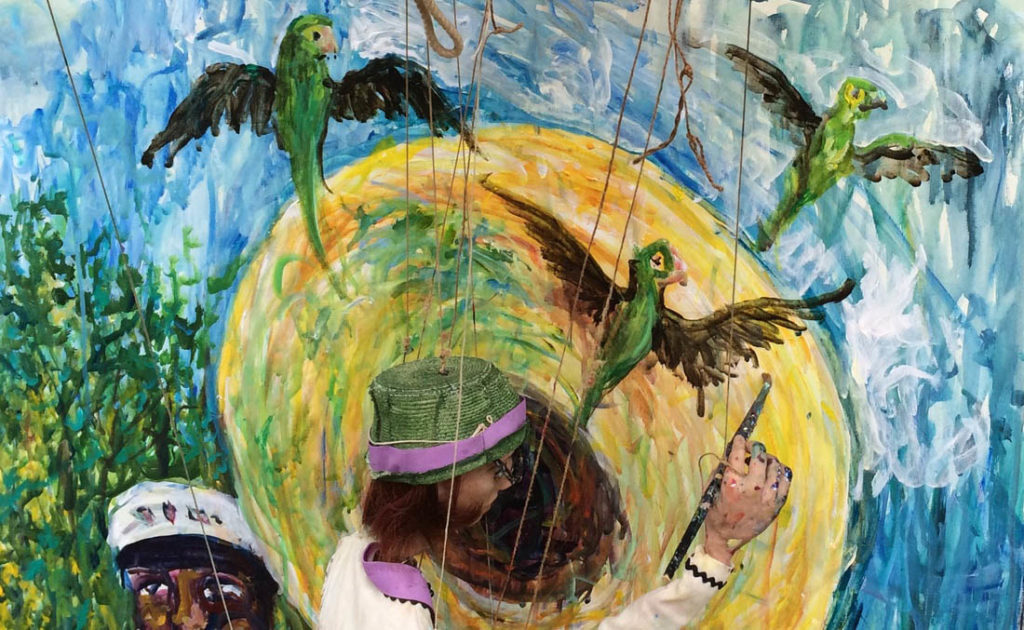 My process of creating paintings by dangling a paintbrush from a string may seem limiting, and in fact it is, but those limitations allow me to create art that is more organic and spontaneous. I feel that I have just begun to play with the potential of this handicap of an alter-ego puppet self. There are many more painting puppets that I plan to make that will bring new twists to my process.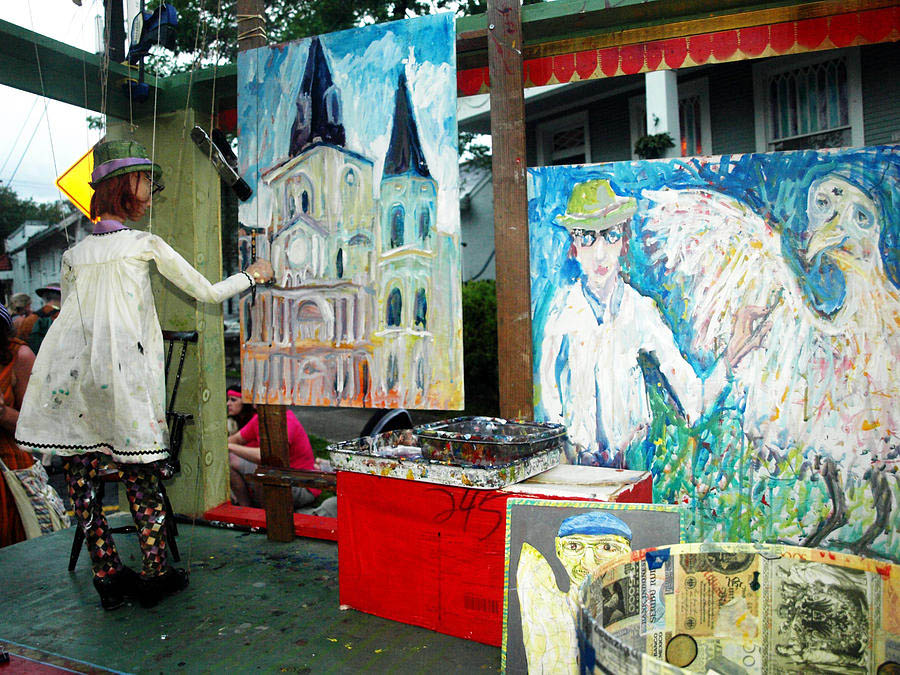 Creating art is magical, as well as hard work. I think this becomes apparent by watching me paint, as my creative energy flows through my puppets.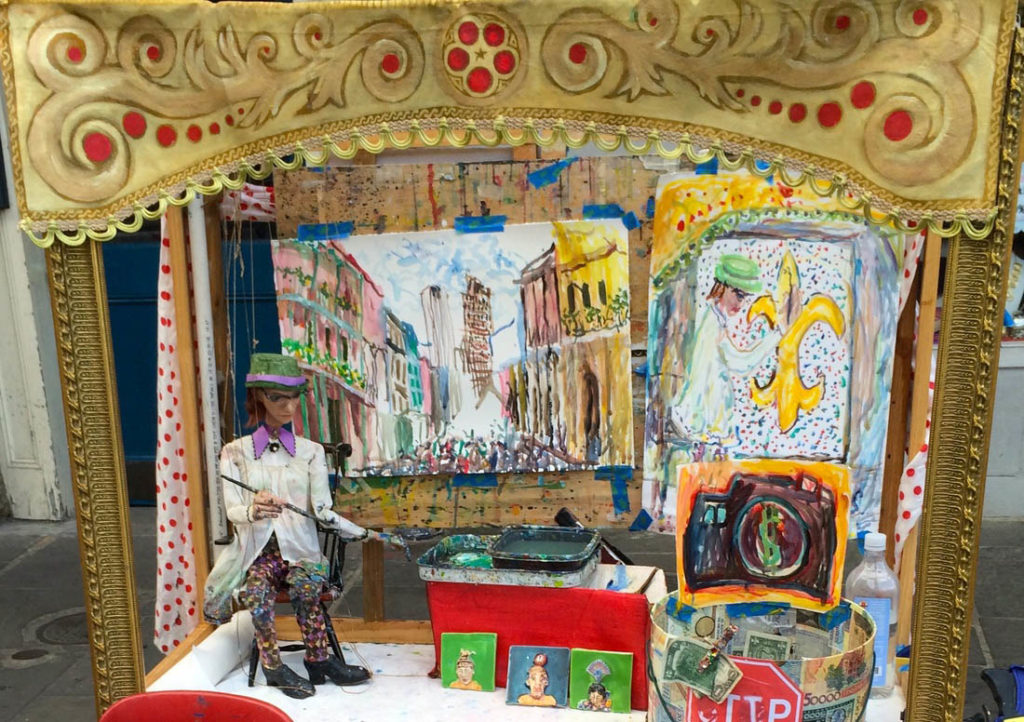 Tracy and Tracy
"For my birthday, Sierra made a puppet for me, of me… that was probably the strangest gift I've ever opened. I was looking in at myself, looking out at me." —Tracy Conway (Sierra's partner)